PartsBin - An Electronics Component Organizer for Windows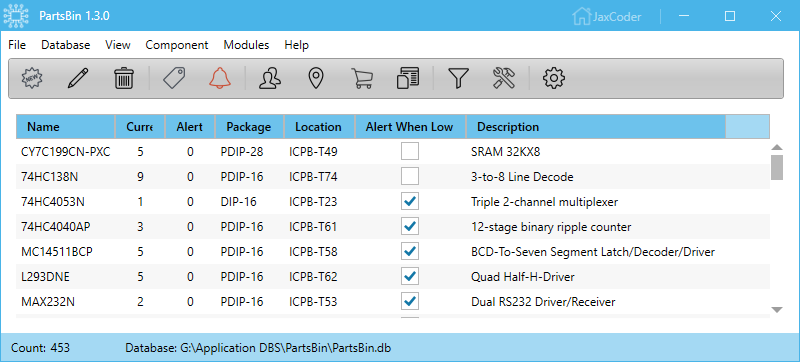 Got a bunch of parts lying around, no organization and no idea where or what you have? That's where where PartsBin comes in. It allows you to track, sort, filter and locate parts quickly. With a attractive user interface and intuitive design learning to use PartsBin takes no time.
PartsBin Electronic Component Organization application, written for Windows that is a complete rewrite of the WinHeist program that has been available for several years.